Seasons with the SilkPixie
We love the turning of the year, each season has its own magic, from the blossoming buds of spring, the full grown flowers of summer, the golden glow of autumn and the icy winds of winter.
For that reason we have decided to emphasise the seasons in our designs following the fashions and the forecasts.
---
This Month : May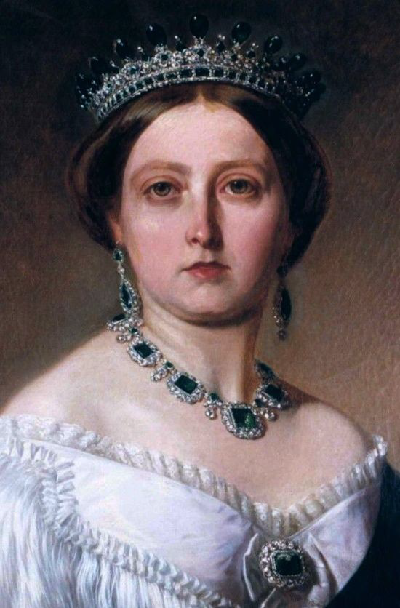 Victoria in Emeralds
May Day was an ancient celebration, this month is filled with British bank holidays, spring begins to give way to early summer in the northern hemisphere.
Birthdays include Bing Crosby on 2nd in 1901, Audrey Hepburn on 3rd in 1929 and Queen Victoria on the 24th in 1819.
Gemstones
Stone of the month is the beryl stone emerald, the beautiful, if brittle, green stone adored by Cleopatra. Stone for Taurus (21 April - 20 May) is rose quartz and for Gemini (22 May - 21 June) it is Tiger's Eye.
---
Possibly named after the Roman Goddess of Spring and new growth "Maia" or the Roman Goddess of honour and reverence "Maiesta".
---
The Calendar